Research & Development
Research and development (R&D) is an essential process that drives innovation and spurs advancement across entire industries. When existing solutions are no longer viable and new manufacturing challenges arise, companies must develop new products and processes to maintain a competitive advantage.
When it comes to precision spindle assemblies, Dynomax has been leading the industry for over 20 years with ground-breaking developments in spindle technology. Our dedicated engineering team continues to push the envelope to solve problems and increase production for our customers.
Our passion for spindle technology makes Dynomax the clear choice for custom spindle systems and other non-traditional applications often required by the R&D community. From turbine engine simulations to high-speed fluid mixing applications, Dynomax has the perfect solution for your custom application needs.
Below are some examples of R&D spindles we have created for our customers. Since R&D spindles are typically designed for very specific needs, these may not exactly match your requirements. Not a problem. Our modular production philosophy allows our on-site engineering team to quickly customize one of our base model spindles to meet your specific needs. Try it with our innovative Spindle Creator. Give us your required specs, and we'll send you a quote that meets your particular R&D needs. Not sure what you need? Contact us today and one of our knowledgeable spindle associates will guide you to the perfect spindle for your application.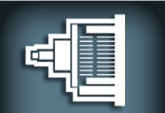 Fluid Dynamics
Fluid Dynamics
A custom machine builder contacted Dynomax with the need for a large, powerful motorized spindle to power a high-speed fluid mixing drum. Dynomax provided 3D models, layouts and extensive application support to ensure that the spindle would perform as expected. The customer had previously attempted to design the machine with a much more limited spindle solution and ran into stalling problems. The Dynomax spindle was able to perform and was delivered ahead of schedule under a time crunch.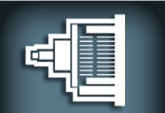 Tribology
Tribology
An aerospace customer asked Dynomax to design a custom spindle for a special machine to be used for Tribology, the science and technology of interacting surfaces in relative motion. Dynomax provided a complete solution, incorporating many custom design elements and modications. It included two custom spindle sets working in tandem to analyze ball bearing efficiency and wear patterns.